NetworkChuck Cloud Browser Extension
The NetworkChuck Browser Extension provides a browser context-menu option for opening a link in an isolated Cloud Browser Session. Allowing a user that is navigating the web to easily open untrusted links with the malware protection and anonymization that NetworkChuck Cloud Browser provides.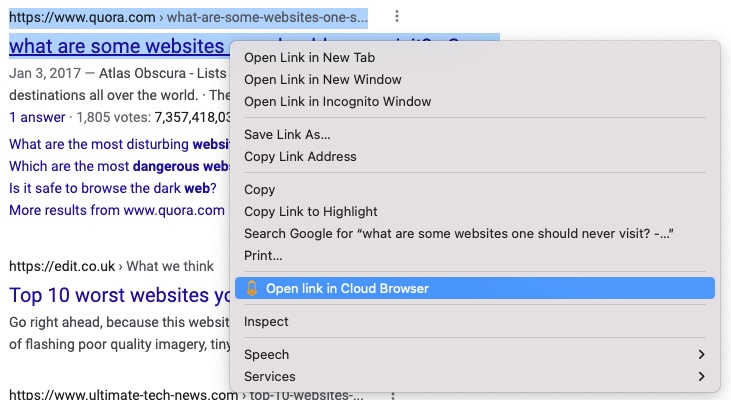 Installing
See the following links for your respective browser.
Changing Default Cloud Browser Image
By default, Chrome is used as the remote Cloud Browser. To change this, login into the platform and go to your profile.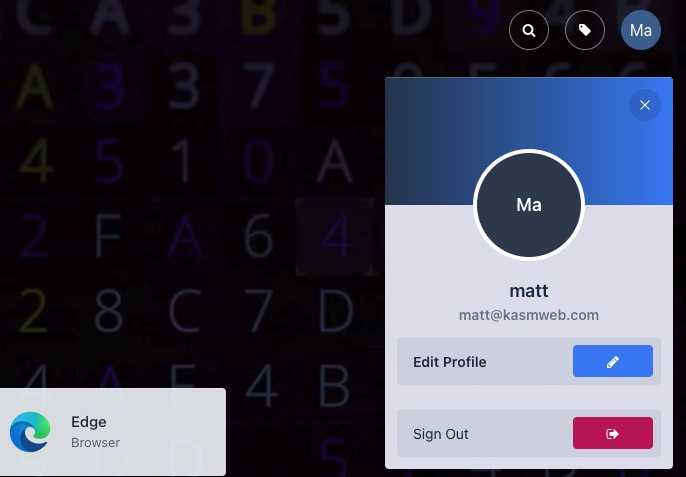 Click Settings in your profile, scroll down and change the Default Workspace Image to the desired browser image.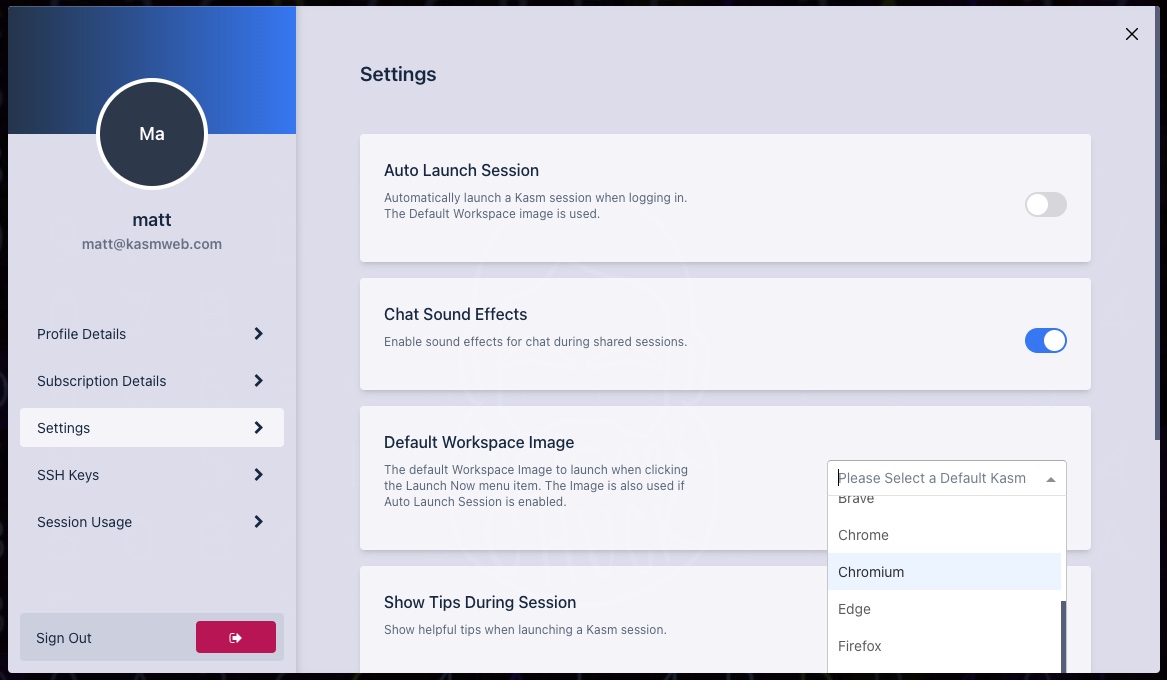 Usage
Now on your local browser, when you right click on a link, you will see the option to "Open in Cloud Browser". When you take that action, a new tab will be opened, and automatically go to a NetworkChuck Cloud Browser that will navigate to the selected URL.